Four Seasons Pizzeria Limerick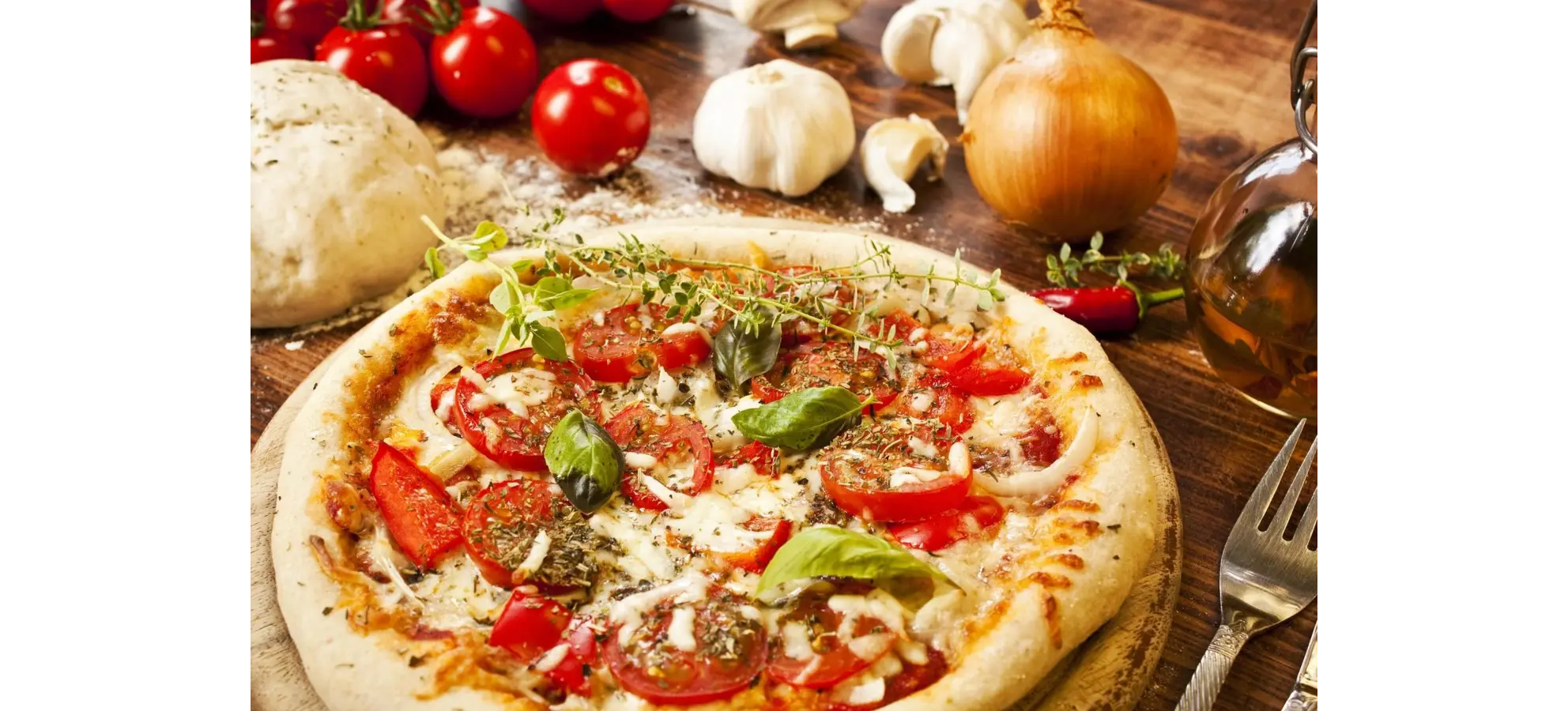 Four Seasons Pizzeria Limerick
Menu Four Seasons Pizzeria Limerick
Do you want to order and taste some incredibly tasty pizza takeaway menus? If yes, then we are extremely glad and excited to welcome you to our restaurant. At Four Seasons Pizzeria Limerick, we serve a wide variety of pizza menus that are really worth your taste-buds. For example, we have more than ten unique pizza recipes for you. To start with, you can order and taste some of our heavenly delicious Margherita Pizza, Pepperoni Pizza, and Tuna Pizza etc. Likewise, you can order our Vegetarian Pizza if you are a vegetarian. For meat lovers, we have the following options like All Meat Pizza, Chicken Pizza, and Ham Pizza. Also, we have some absolutely tasty Side Orders for you -- Garlic Bread with Cheese, Buffalo Wings with Choice of Dip, and Garlic Mushroom etc. Other options of our Side Orders are Curry Chips, Garlic Cheese Chips, and Taco Fries. Apart from these options, we have some Dips that offer a mouthwatering taste. Some recommendations of our Dips menus include Cajun, Garlic, Chilli, and more. Also, we highly recommend you to try our Special Offers like meal deals, party pizza options, and more.
About Four Seasons Pizzeria Limerick
<p>Four Seasons Pizzeria Limerick is a renowned food outlet that serves various types of pizza takeaway recipes. Our reputed Limerick-based food outlet is widely popular for preparing delicious pizza recipes that offer an outstanding taste. Our vast restaurant catalog features a comprehensive range of food choice options that are bound to enrich each of your taste-buds. In fact, you can easily order, taste, and enjoy an excellent variety of culinary preparations through our restaurant. In this context, please note, our outlet never compromises the food quality and standard. In fact, we are always committed to maintaining and retaining the best-possible food standard and quality. That's why each of our menu options is prepared with the top-quality, seasonal, and locally-produced ingredients. So, please do not waste any more time! Now, hurry up, select your favorite menus, and place an order for our brilliant culinary preparations! Also, do not forget to check the following sections and know how you can easily place an order with us.<p>
Restaurant location Four Seasons Pizzeria Limerick
Do you want to place your order with us? Well, you can now place an order very easily, quickly, and conveniently. All you are requested to use our rich, interactive, and intriguing restaurant app. Please note, our restaurant app can be downloaded (for free) either from the Google Play store or iOS app store as per your device configuration. Once you have downloaded and installed our app, you are ready to place an order. Please select your preferred dishes from our vast menu offerings and place your orders. After placing the orders, please come and visit our restaurant in order to collect your order. In this context, we request you to take a note of the physical address of our outlet. We are situated in a prime location of Limerick that is well-connected in terms of local transportation system i.e. 2 Groody Retail Centre, Castletroy, Limerick City. Kindly note, we are pleased to offer our esteemed customers a doorstep food delivery service as well. Please opt for our delivery service in order to get your orders delivered at your preferred venue. Now, grab your smartphone, open our restaurant app, choose your preferred dishes, and place an order right away. Kindly place your orders for our Pizzas, Side orders, and Dips etc.